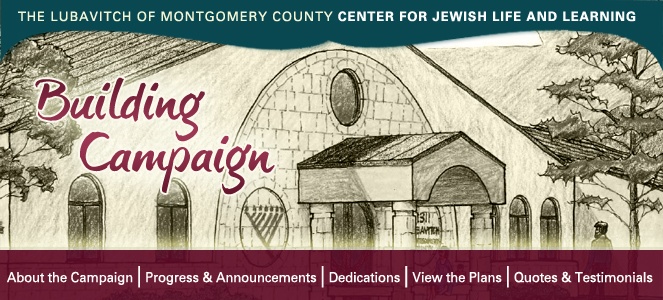 Each human being contains within himself or herself
the miracle of creation. And that is what our
building will reflect.
Of course, light will pass through the windows of our very own building. Yet there will also be the light of
warm smiles and caring hearts. That is so much a
part of what we are all about.
There will be lots of space as well – different kinds of
space – because we want everyone who comes in to
know that "there is a place for you here."

~~~

A building for you.
for your soul for your mind
for your hands for your heart
for your children for your teens for your parents
for your family for your community
For You and for every Jew.